Three-Year Complication and Rupture Rate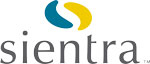 The Sientra Silicone Gel Implants are the newest silicone implants now available and approved by the FDA as of 2012.  There is a three-year follow-up study with primary augmentation as well as revision augmentation showing specific complications in 1,115 patients.  Reoperation rate, according to Sientra with Filamed implants is 12.6 percent.  The rupture rate is 2.5% and 4.6% with implant removal and replacement.  The other complications associated in 1% or more patients including change in nipple sensitivity, 3.2%; ptosis 1.8%; malposition of implant 1.2%.  The revision augmentation complication rate in the three-year study of the use of Sientra Silicone Gel Implants included a reoperation rate of 20.3%; capsular contracture, Baker 3 or 4 at 5.2%; implant removal and replacement of 8.7%.  The implant rupture rate is not indicated specifically on their charts for revision augmentation.  For primary augmentation, 11% of the patients had at least one reoperation in three years.  For revision augmentation, 19% of the patients had at least one reoperation in a three-year period.  Capsular contracture remains the highest incidence of reoperation at 15.5%.  The main reason for implant removal is associated with scar tissue contracture and hardening with capsular contracture 14%.  Ten percent of the patients had at least one removal of these 68 implants and 78% were replaced.
In terms of rupture, there were 230 primary augmentation patients that were enrolled in their MRI study.  For three years, 97% of these patients had no evidence of rupture.  Through year three, there were two confirmed implant ruptures that occurred in one patient and five unconfirmed patients.  The three-year risk of rupture with the Filamed or Sientra implants is 3%.  According to the 74 revision augmentation patients who enrolled in their MRI cohort study, there was 100% non-rupture.