I was presented a patient who recently received an MRI that detected a ruptured implant in her right breast. During our consultation, the patient notified me that her 13 year-old silicone implant had ruptured. She was looking to have the implants replaced and a slight lift. After listening to her expectations, we agreed on removing both implants, replacing them with 325 cc silicone implants for the left breast and 450 cc for the right breast while also doing a formal breast lift. The images below are the implants that were removed and the pre-op photo for this patient. I plan on sharing the post-op photo within the next six weeks.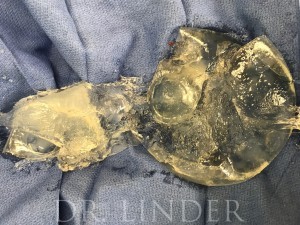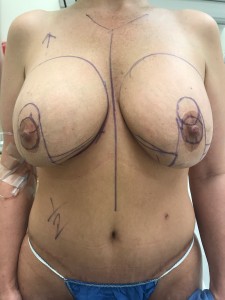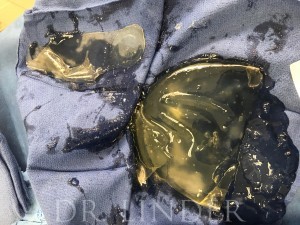 The videos below show the removal of the right and left silicone implant. During surgery, I started with the right breast to remove the ruptured implant. Surprisingly, as I moved to the left breast, that implant was also ruptured.
To learn more about ruptured implants and breast revision surgery, schedule your consultation with Dr. Linder by calling our Beverly Hills office at (310) 275-4513 or by filling out our online contact form.